EMERGE FRACTIONAL LASER
This treatment addresses signs of ageing and maintains younger looking skin. It focuses on skin texture and tone, firmness and elasticity, reduces dullness, pigmentation and sun damage, minimizes pore appearance and stretch marks and gives a smoother more uniform look, achieves longer term improvements through collagen remodelling and increases permeability. Emerge is  a beneficial treatment for men and women of all ages and skin types, who are looking to prevent the signs of aging, help address early signs of aging and maintain the look of their skin.

For many clients, Emerge is a natural, next step in the skin care continuum - a true fractional laser treatment that is effective and safe, but also gentle and affordable. There is no social downtime, Emerge fits into your busy lifestyle as a strong proactive treatment that helps to maintain youthful skin for years to come.
How does it work?
The Emerge produces pulses of laser energy in the form of a tiny laser beam focused into the dermis. The scanning system delivers each laser beam to a different skin location where each beam causes a very small zone of coagulation. The "micro-column" of coagulation heals over a few weeks during which time the coagulation zone is replaced by new collagen and elastin, yielding smoother, firmer and healthier skin. Per scan, the Emerge laser delivers up to 70 individual pulses of the micro-beam each of which can produce a coagulation column as deep as 450 microns into the dermis while not ablating the upper layers of the epidermis. This means no scabbing or broken skin after the treatment, hence much reduced down time. The redness present immediately after treatment will substantially subside during the day as the normal skin healing process of replenishment and replacement begins. Treatment sessions are scheduled for two week intervals in order to minimize discomfort and side effects.
HOW LONG IS A TREATMENT?
Emerge treatments takes about 30-40 minutes. We ask that you reserve about an hour for your initial consultation and treatment. If you have dark skin, a test patch is required, and your first treatment maybe undertaken 48 hours afterwards.
HOW MANY TREATMENTS WILL I NEED?
The number of treatments you will need depend on your desired outcome. In recent studies, consumers reported visible improvements after 4-6 treatments. We will discuss a personalized treatment regimen with you. Ideally, the number of treatments are usually spaced  2 weeks apart, however this can be stretched out to suit the individuals budget. You will get the same results but it will just take longer.

WHAT RESULTS ARE EXPECTED?
Naturally radiant and glowing skin
Visibly illuminated skin tone
Renewed, ultra-soft and smoother texture
Skin that looks rejuvenated
Elimination of fine lines
Reduction of deep lines
Lightening of pigmentation
Lightening of melasma
Reduction of stretch marks
Reduction of open pores
  
The results of treatment are both immediate and progressive. A few days after the treatment, your skin will start to feel softer, look brighter and show more even tone. Pigmentation will lighten and wrinkles and scarring will decrease. New collagen is produced within 27 days. Results are long lasting depending on your age, skin condition and how you protect your skin from the sun. Most people feel a little discomfort and the treatment is easily tolerated by most clients. A cool compress is applied after the procedure to minimize any residual warm sensation. A high strength peptide will then be applied to hasten reduction of redness and repair the skin. Then a sun protectant will be applied.
What is the cost?
Costs vary depending on the number of treatments required for your desired effect. You may want particular areas treated or have the full face done. Costs from $200 per treatment. Packages available from $2000 - five treatments full face to $3000 - five treatments for two areas (choose from face, neck or decoletage (chest)).
WHO PERFORMS THE PROCEDURE?
Our staff have been extensively trained on the Emerge treatments. In this clinic the procedure is performed by Elke Holmes, a Registered Nurse, who has more than 30 years experience in undertaking procedures in the medical and aesthetic industries.
---
Contact Elke for your FREE consultation
---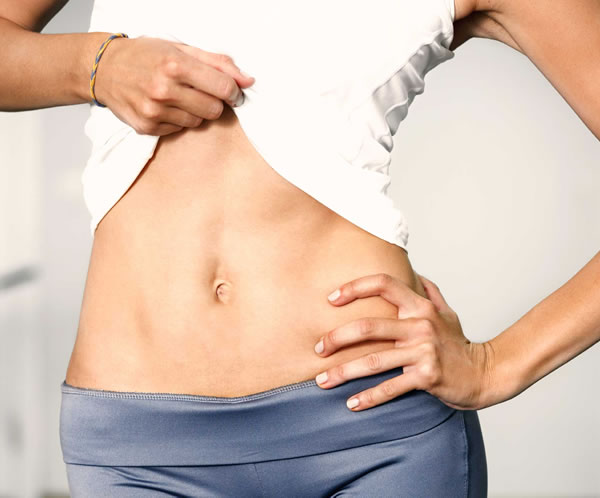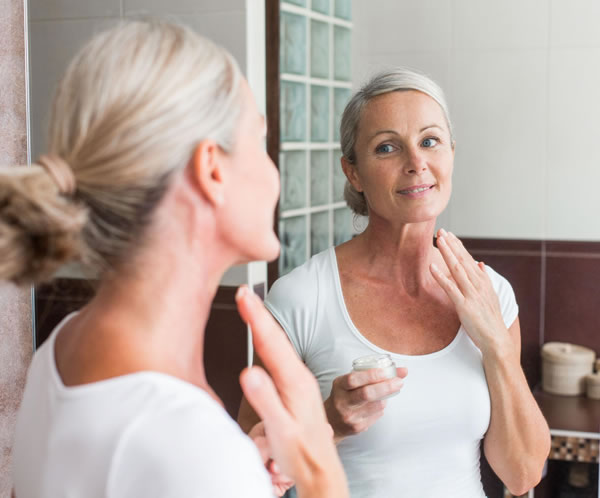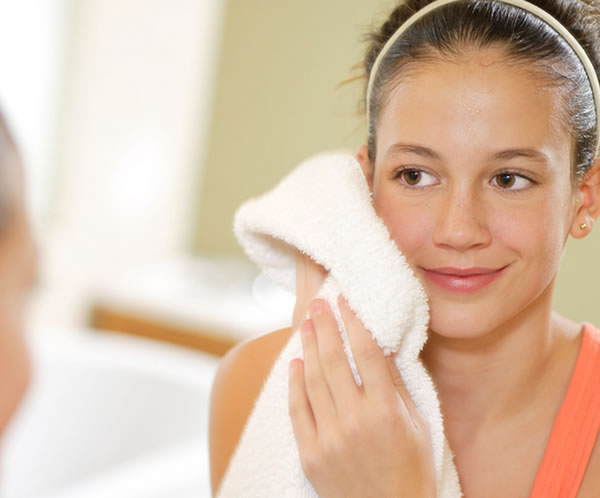 Before & After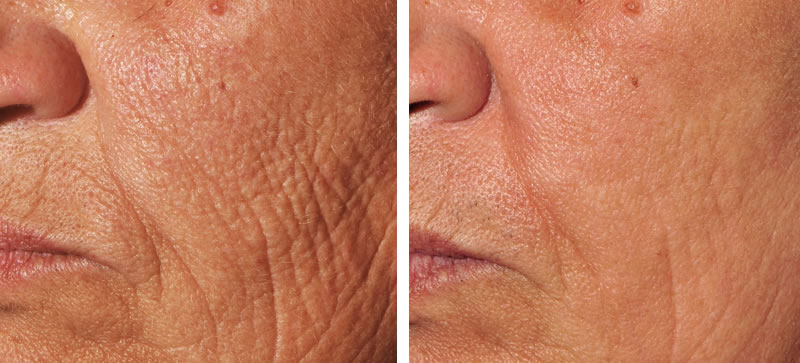 WRINKLES & SUN DAMAGE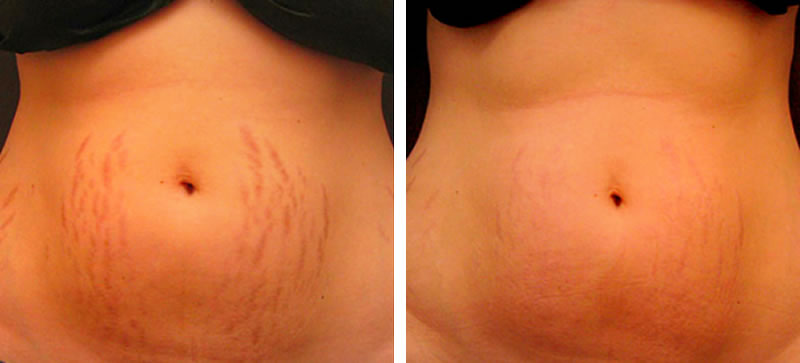 STRETCH MARKS
---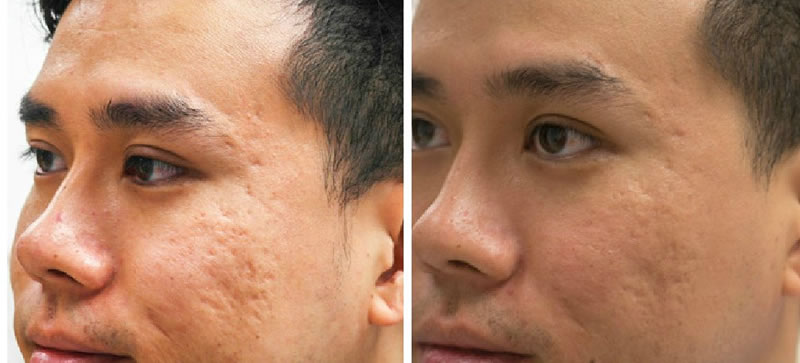 ACNE SCARRING
---