Jan Marini Skin Research
SKINCARE MANAGEMENT SYSTEM
If you want high impact, low maintenance skin care, Jan Marini Skin Research is for you! Rapidly improve the appearance of lines and wrinkles, uneven texture, sundamage and redness with the multi-year consecutive award winning "Best Anti-aging Skin Care System".

---
Imagine if there was one program that addressed all of your skincare concerns including; wrinkles, sun damage, pigmentation, acne, uneven texture, sagging or dull skin. The Jan Marini Skin Research Skincare Management System is a one box solution for all these concerns. These products contain the maximum percentage of treatment actives to achieve maximum results-you will see significant results within 4 weeks of use. We have stocked Jan Marini Skin Research products since 2006 and are constantly receiving excellent feedback from our clients. They have even greatly exceeded our expectations! Cosmeceuticals such as Jan Marini Skin Research, aim at not just maintaining the skin, but also improving it. They require full professional training and are also designed to be compatible to be used with laser, IPL and microdermabrasion treatments to further enhance their performance.
---
Step 1 - Cleanse
| | |
| --- | --- |
| | Bioglycolic Face Cleanser 240ml |
Gently cleans and exfoliates, used twice per day, for all skin types. The formula is soap free, non-irritating, and rinses completely without the need for a post-cleansing toner or astringent. It contains sorbitol, a natural humectant derived from berries, that leaves the skin soft and hydrated. Gives skin a smoother, more refined texture. Leaves skin soft and hydrated. Stimulates basal cell turnover, giving skin a plumper healthier look. Excellent for acne prone skin & pimples,sun damaged skin, pigmentation and Rosacea.
Step 2 - Rejuvenate
| | |
| --- | --- |
| | C ESTA Face Cream 30ml |
Lift, firm and tighten the appearance of facial contours. Featuring vitamin C and DMAE for powerful free-radical protection. With continued use skin will become measurably firmer, more resilient and facial contours will appear tighter and more defined, skin tones will even and the skin will appear noticably younger and healthier. Reduces redness and sensitivity due to the anti-inflammatory effect. Excellent for reducing redness/rosacea, sun damage and ageing skin. Contains 7% Ascorbyl Palmitate (most products contain less than 3%!).
Step 2 - Rejuvenate
| | |
| --- | --- |
| | C ESTA Face Serum 30ml |
See C-ESTA cream for ingredients. All the benefits of the C-ESTA cream in a lotion which significantly inhibits oil breakthrough.
Step 3 - Resurface
| | |
| --- | --- |
| | Marini Mattify |
All day oil control for all skin types with an even matte finish all day long without dryness. Enjoy immediate silky, smoother looking skin. Contains peptides, antioxidants, soothing agents, hydrators and microscopic oil absorbing particles.
Step 3 - Resurface
| | |
| --- | --- |
| | Retinol Plus & Retinol Plus MD - Dermatologist formula (medical prescription only) |
Superior improvement in the appearance of skin texture, fine lines, wrinkles and sun damage. Significantly reduces oil flow in acne, boosts collagen and elastin production, rejuvenates and rebuilds the skin and protects the skin from UV (sun) damage . RETINOL PLUS MD is Retinol Plus but a stronger formulation containing 1% all trans retinol.
---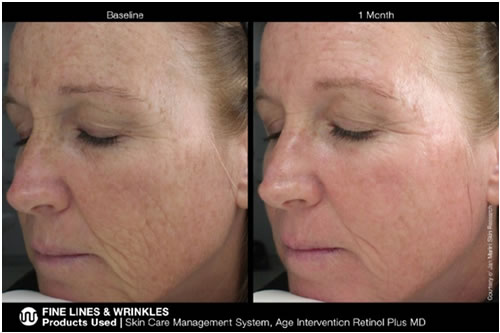 Step 4 - Hydrate
| | |
| --- | --- |
| | Transformation Face Cream (TGF cream) |
This patented formula combines soy and red clover isoflavones, topical interferon alpha-2b and a host of antioxidants in a moisture rich cream. Excellent for individuals with dry skin seeking to reduce the visible signs of aging. Excellent for dry, post menopausal skin.
Step 4 - Hydrate
| | |
| --- | --- |
| | Age Intervention Peptide Extreme |
Combines Coenzyme Q10, ceramides, hydrators and multiple antioxidants. Extraordinary skin rebuilding properties encourage the production of collagen and elastin for a firmer, smoother skin. It repairs UV (sun) damage and decreases the appearance of fine lines and wrinkles, reducing redness. Use as a night time hydrator.
Step 5 - Protect
| | |
| --- | --- |
| | Antioxidant Daily Face Protectant SPF33+ (paraben free) |
Offers very high protection against UVA & UVB rays-broad spectrum 280-400nm. Contains phytomelanin to mimic DNA protection from melanin, microscopic oil absorbing particles for additional oil control, feels weightless, does not leave a white film on the skin and smells great. Also contains hyalouronic acid to hydrate (moisturise) and powerful antioxidant beta-glucan which minimises damage from UV (sun) exposure and free radicals.
Eye Cream
| | |
| --- | --- |
| | C-ESTA Eye Repair Concentrate |
Dual purpose, highly accumulative and rejuvenating-contains a whopping 17% Ascorbyl Palmitate with Coenzyme Q10 and DMAE to reduce fine lines, wrinkles and crows' feet. Strengthens connective tissue and encourages collagen production for a tighter, firmer eye contour area. Also protects against free radical damage to the delicate eye area.
Accelerator
| | |
| --- | --- |
| | Hyla 3D Hyalouronic Acid (HA) Activating  Complex |
Age and sun damage diminish the body's ability to produce and maintain youthful levels of HA in the skin. Hyla 3D restores HA and volume to the skin. It boosts collagen and elastin, repairs damaged tissue and adds volume to the skin.
---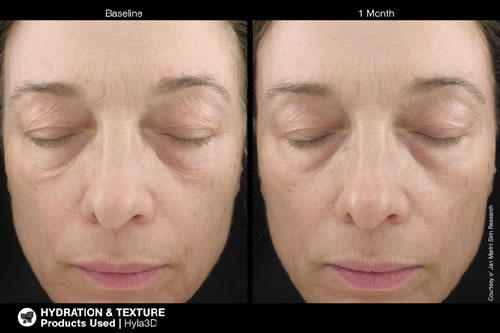 Accelerator 3
Age Intervention Regeneration Booster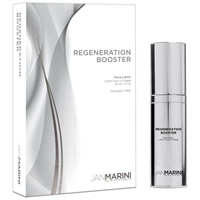 Provides rapid and lasting improvement in the appearance of ageing skin. It also contains Growth Factors, TGF Beta 1, Peptides, Green Tea Extract, Hyaluronic Acid, and coenzyme Q10. Visible results after just 2 weeks of use. Designed to be used over 10 weeks as an intensive program. 
---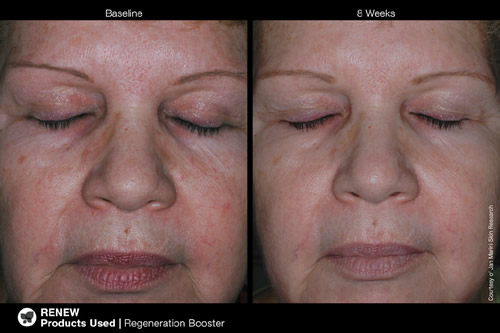 Accelerator System
Skincare Management System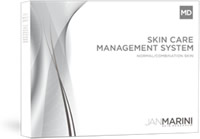 Contains all five steps in the Skin Care Management System; Bioglycolic Cleanser, C Esta Serum, Retinol Plus, Peptide Extreme and Antioxidant Daily Face Protectant.
Resurfacing Pads
Multi-Acid Resurfacing Pads
This dynamic quadruple-acid at home peel combines 4 unique and powerful acids to immediately resurface the skin for smoother, more luminous skin, visibly more refined surface texture and a reduced appearance of pores, fine lines and wrinkles. Contains 30 Pads. Addresses aging skin, hyperpigmentation and redness. 
DUALITY ACNE CONTROL
Serious acne control and dramatic benefits to ageing-addresses even the most stubborn acne while minimizing the appearance of fine lines and wrinkles. Its unique dual chamber dispensing solution combines the maximum allowed percentage of ultra-micronized benzoyl peroxide with highly concentrated all-trans-retinol, antiageing peptides, advance hydrators, antioxidants to deliver unparalleled results in an easy to use solution. 
---