MICRODERMABRASION
Microdermabrasion is the latest technology for skin exfoliation. It has been adopted by leading American and European physicians, beauty spas and salons. The microdermabrasion machine uses a diamond head applicator with a controlled vacuum to abrade the stratum corneum, the layer of dead cells on the surface of the skin. The dead cells are vacuumed away by the machine's suction function. This process makes the skin clearer, smoothes wrinkles, lightens pigments, cleans blackheads and impurities, makes scars less visible, thins and smoothes leathery skin and promotes the formation of smoother and clearer, more youthful-looking skin.

The use of microdermabrasion as a pre-treatment to photorejuvenation greatly improves the efficiency of photorejuvenation treatments. The removal of dead pigmented skin cells allows more light to penetrate through the epidermis to the dermis, increasing the efficiency of the treatment. Also, the efficiency of skin care products is greatly increased because the 'barrier' of dead skin cells is removed enabling the products to penetrate directly into the epidermal layer of the skin.
A major advantage is the minimum risk and side effects associated with microdermabrasion. Unlike dermabrasion or laser skin resurfacing, microdermabration takes no more than 30 minutes and can be successfully used on the face as well as the body (neck, chest, back and hands).  It removes only the very top skin layer which is why it's considered to be the least invasive cosmetic procedure. It doesn't require anesthesia and has virtually no down time after treatment. It can be performed on all skin types and colors without risks and side effects.
Before & After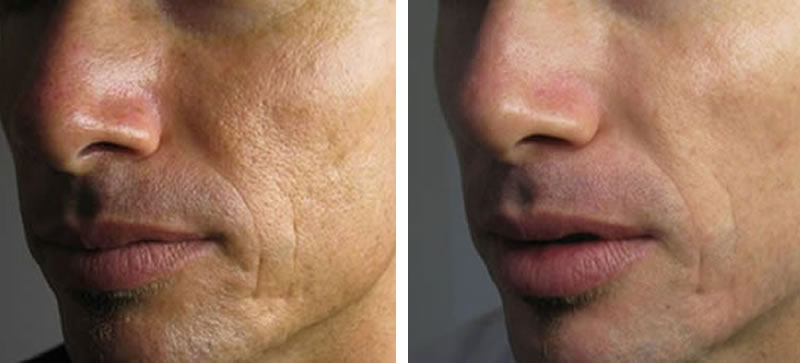 LARGE PORES & ACNE SCARS
---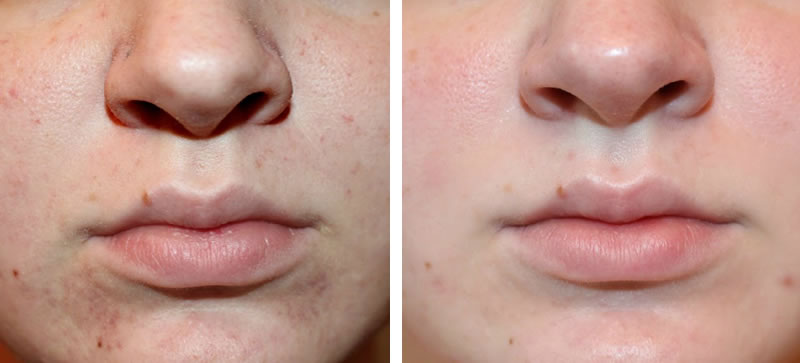 AcNE
---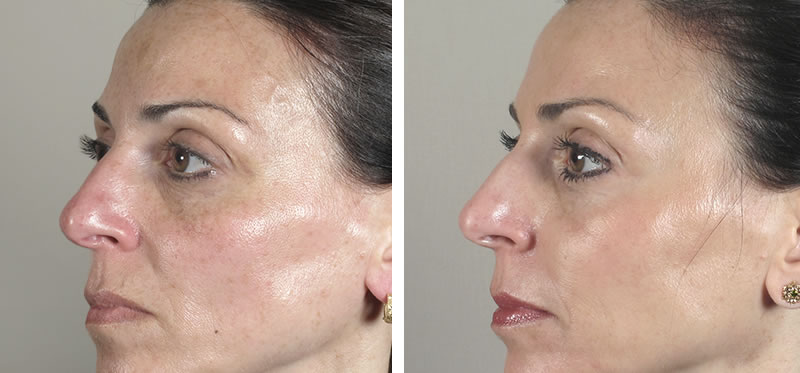 RESURFACING
---