HYDRODERMABRASION
An important step in any effective skincare treatment involves resurfacing the top layer of your skin. Through the perfect combination of products and equipment, hydrodermabrasion uses the natural healing powers of water and oxygen to exfoliate the skin without the use of scratchy microcrystals or diamond tip head. This multi-step treatment uses a patented device to give you:
A superior deep cleanse
Complete exfoliation to extract dead skin cells
Intense hydration
Firm and smooth the skin
Immerse the skin in serums packed with rich hydrating ingredients, antioxidants and peptides
It is excellent for treating acne, removing blackheads and improving skin congestion. I will also lighten pigment, help stimulate collagen and reduce fine lines and large pores. It improves skin texture and tone, as well as improving blood flow and lymphatic drainage.
It is also highly recommended as a first step to prep the skin before treatments such as laser, Intense Pulsed Light (IPL), High Intensity Focused Ultrasound (HIFU), fractional radiofrequency or collagen induction therapy to make these treatments much more effective. A series of treatments is recommended for maximal results.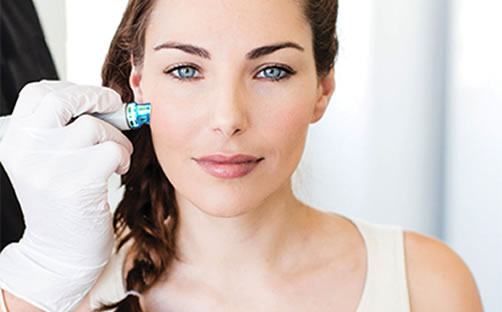 What are the benefits?
Hydrodermabrasion has longer lasting results than microdermabrasion. Water and active ingredients totally moisturise the new layer of skin that is forming under the dead skin cells. The result is less redness and swelling after, which is typical of traditional crystal or diamond tip head microdermabrasion. Another benefit is that hydrodermabrasion can remove years of built up dead skin cells on the face.
Stages in your treatment:
Hydrodermabrasion to deeply cleanse, exfoliate and remove dead skin cells
Ultrasound gently warms the skin to increase blood flow and lymphatic drainage to increase delivery of nutrients to the skin cells. It also reduces fluid/puffiness
Facial radiofrequency to lift skin on the face and around the eyes by remodelling collagen and improving skin elasticity
Iontophoresis stimulates skin to enhance product penetration into the skin (such as vitamins A & C) to rejuvenate the skin
BOHR handle to firm skin
Oxygen spray handle to assist with product penetration, refresh, hydrate and rejuvenate skin
Cooling and heating to help tighten skin, contract pores and reduce redness
A high strength peptide 'Peptide Extreme' from Jan Marini Skin Research will be applied to reduce redness and soothe the skin
A good quality sun protectant (SPF) 'Antioxidant Daily Face Protectant' from Jan Marini is then applied
The procedure is very gentle and most people describe it as very relaxing, with no discomfort felt-perfect for sensitive skin. You will see and feel the change in your skin after just one treatment. After a treatment skin will feel fresh and well hydrated. Occasionally, the skin may be a little pink afterwards, however this will subside very quickly. The added benefit of hydrodermabrasion, is the skin will be able to better absorb skin care products, which means they will be much more effective.
Is there any aftercare
Your fresh, newly exposed skin will be delicate so it important to take care of it in the days after the treatment:
It is important that you use a gentle cleanser and keep the skin well moisturized particularly around the delicate eye area
You should avoid direct sun exposure and use broad spectrum sunblock daily with an SPF of at least 15+. A broad brimmed hat and sunglasses should be worn if sun exposure is unavoidable
Avoid the use of high strength vitamin A (Retin-A, Retinol) topically, alpha or beta hydroxyl acid products topically and all forms of scrubs for 2 days after a treatment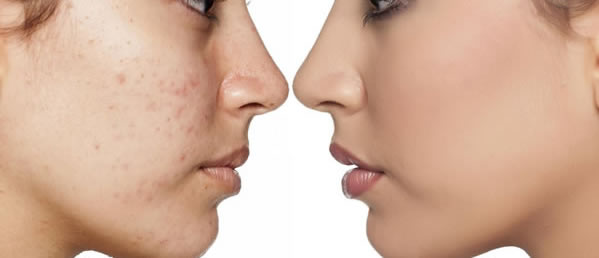 Before & After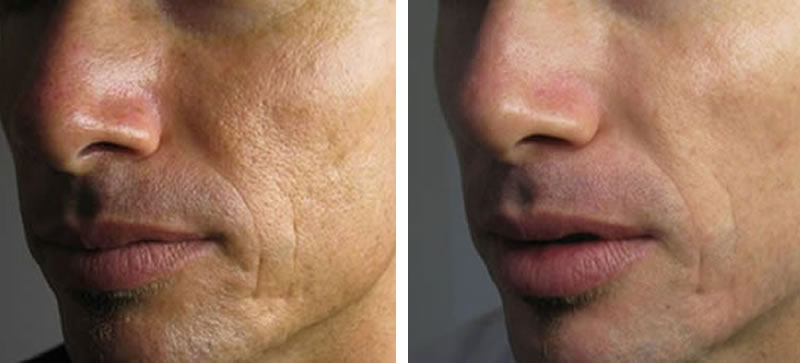 LARGE PORES & ACNE SCARS
---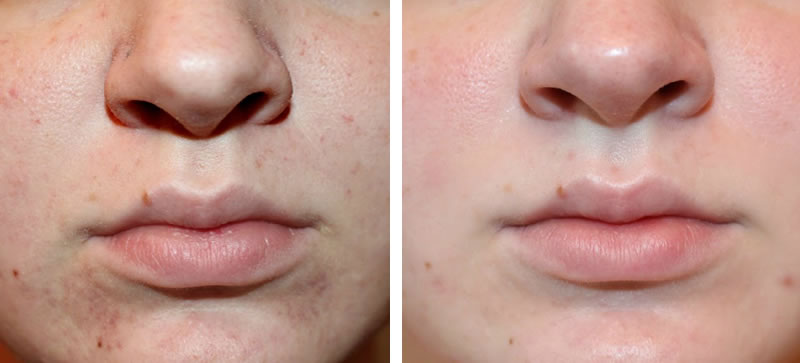 AcNE
---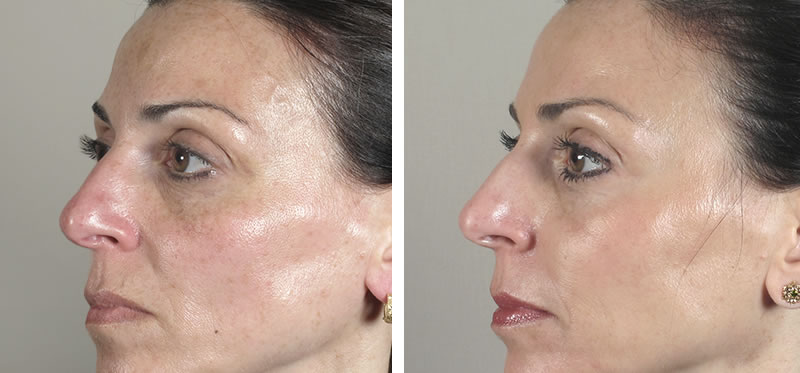 RESURFACING
---